Shamanic Healing Workshops:
I teach shamanism from a completely practical standpoint. I see the study and practice of shamanism as a framework from which to live a whole and meaningful life, not an esoteric study into ancient society. Shamanic skills, beliefs, and healing techniques have (fortunately for us) been preserved on this planet for over 40,000 years. They are enduring and time-honored and meant to be applied in modern life situations.
If you wish to be added to an email list that will notify you monthly of times and dates of upcoming classes, please click the SUBSCRIBE button at the bottom of this page. If you are interested in taking any of the workshops I am currently offering, please contact me first about times and available space.
The Shamanic Journey
This workshop in core shamanism is designed for those who are new to shamanism or are eager to learn how to journey for themselves. No previous experience is required. Throughout this workshop, you will explore various shamanic principles and practices. You will begin by visiting different worlds within non-ordinary reality and experience various journeying techniques with the intention of meeting a power animal and other helping spirits. You will learn how the shamanic journey can be an effective tool for self-healing and greater self-empowerment. You will learn how to perform a power animal retrieval and bring a "cloak of power" from the spirit world to help yourself or others face particular challenges. Topics of study also include power loss and soul loss, dismemberment and re-memberment, setting sacred space and omen hunting.
Moving to Online Format in 2023.
Two Year Training in Celtic Shamanism
This training is offered on four three-day weekends that occur over a two-year period.  Application and strong journeying skills are required to qualify.  This training provides a deep examination of Celtic life through a shamanic lens. We will mine and investigate Celtic lore and cosmology, seasonal ritual and celebration; the Celts' reverence for their homeland and the natural world, their dedication to tribal responsibility and a virtuous life; and their powerful and poetic healing and spiritual practices. Self-study and healing is emphasized as well as honing skills to work in the aid of others. Self-study will include, but is not limited to, shapeshifting, dismemberment, death without dying, protection of power, and emotional clearing (alchemy). Skills training will entail curse unraveling, depossession, extraction healing, psychopomp, power and soul retrieval. We will explore the impact of time and place through the exploration of karmic, ancestral and ethnic or historical influences to human experience and suffering. We will also visit various timeless realms within the Otherworld, such as the faery kingdoms, the mystic sea, and the land of the dead. Lecture and journey time will be reinforced by a number of rituals, creative exercises and healing ceremonies.
June, 2022–October, 2023 in Craryville, New York
This program is full.
Mentorships for Shamanic Practitioners
This program is designed for students of shamanism who are trying to forge their learned skills into an effective and powerful client practice.  There are many, many programs offered for people who wish to learn shamanic skills.  There are virtually no programs for people who want to take these trainings to another level and begin to shape and actually offer this much-needed work to the world.  There is a big gap between learning the skills and using them comfortably, strategically and effectively. This gap is something I observed and experienced as I trained in the shamanic tradition, where many individuals just kept taking more and more workshops and trainings because they couldn't make the leap to actually begin practicing.  This program is a one-on-one-training that is tailored to each individual.  Prior training in journeying, power animal retrieval, soul retrieval, extraction, etc. is assumed.  Some of the areas I cover during this mentorship are: shaping your practice and playing to your own strengths; creating a session structure and a strong container for the work; letting go of superstitions and fear of doing the work; creative approaches to doing in-depth soul retrieval and extraction work; ways of sealing the work for both the client and the practitioner, and more. Two-hour sessions with me (which can be spaced by a month or longer) include homework you will do on your own.  The homework involves ways for you to do your own inner work, which is probably more pertinent to the power of your client work than anything else.
Ongoing: Please contact me for more details.
Celtic Shamanism: Rituals, Myths and Journeys for Reclaiming Your Sovereignty
This course, presented through the Shift Network, uses as its foundation the Celtic Wisdom Wheel, which helps to unveil and break through the core challenges of living an honorable and meaningful life. You'll learn the traditional Celtic ways of seeing and being in the world—rituals steeped in gratitude, generosity, courage, and wonder — offering a medicine to bring you back home—to your true Self, your sovereignty, and a life rich with a deep connection to the natural world and the sacred. Sovereignty means being in right standing with the Earth, the Heavens, and your own soul. The demands of modern life and the chaos of the greater world can often cut you off from your soul's deep knowing and your connection to the sacred — which this course is meant to heal and restore. Seven modules and supporting materials, interviews, and transcripts are provided. You can take the course at home at your own speed.
To register or learn more, click here.
Celtic Virtues to Cultivate Lasting Peace
This 10-week course, available through the Shift Network, examines the ways in which life and nature can test our resolve, while teaching us ways to live with more strength and intention in the world.  Following the perspectives and practices of the ancient Celts, we undertake a study to thrive better in current times, by exploring the virtues of Courage, Presence, Gratitude, Joy, Humility, Wisdom, Compassion, Generosity, Surrender, and Peace, examining how the elements within us can be harnessed and balanced, and practicing ways of achieving greater self-insight and honesty.  Our journey through the Celtic way of seeing and being is enriched with Celtic stories, luminaries and sacred trees. You can take this course at your own pace. Ten modules and supporting materials, interviews, and transcripts are provided.
To register or learn more, click here.
The Powerful Transformations Hidden in the Betwixt and Between
This 7-week course, offered through The Shift Network, focuses on the creative, often chaotic phases of our lives known as the betwixt and between, when life as we knew it falls away in order to make room for something new and necessary to enter and take hold.  It is our nature as humans to dread and fear changes in our daily circumstances, but change is crucial for our vitality and growth!  In the Celtic tradition, times or places of transition are considered to be passages rich with possibility and potential. Movement through these transitional and transformational times requires courage, trust, presence, and guidance, which can be aided by the shamanic journey—an inner investigative process that is also a betwixt and between space. Various types of transitional experiences such as hibernation and withdrawal, conflict and division, grief, loss and dismemberment are explored in depth through the help of various Celtic tales, constructive journeys and practices.
To register or learn more, click here.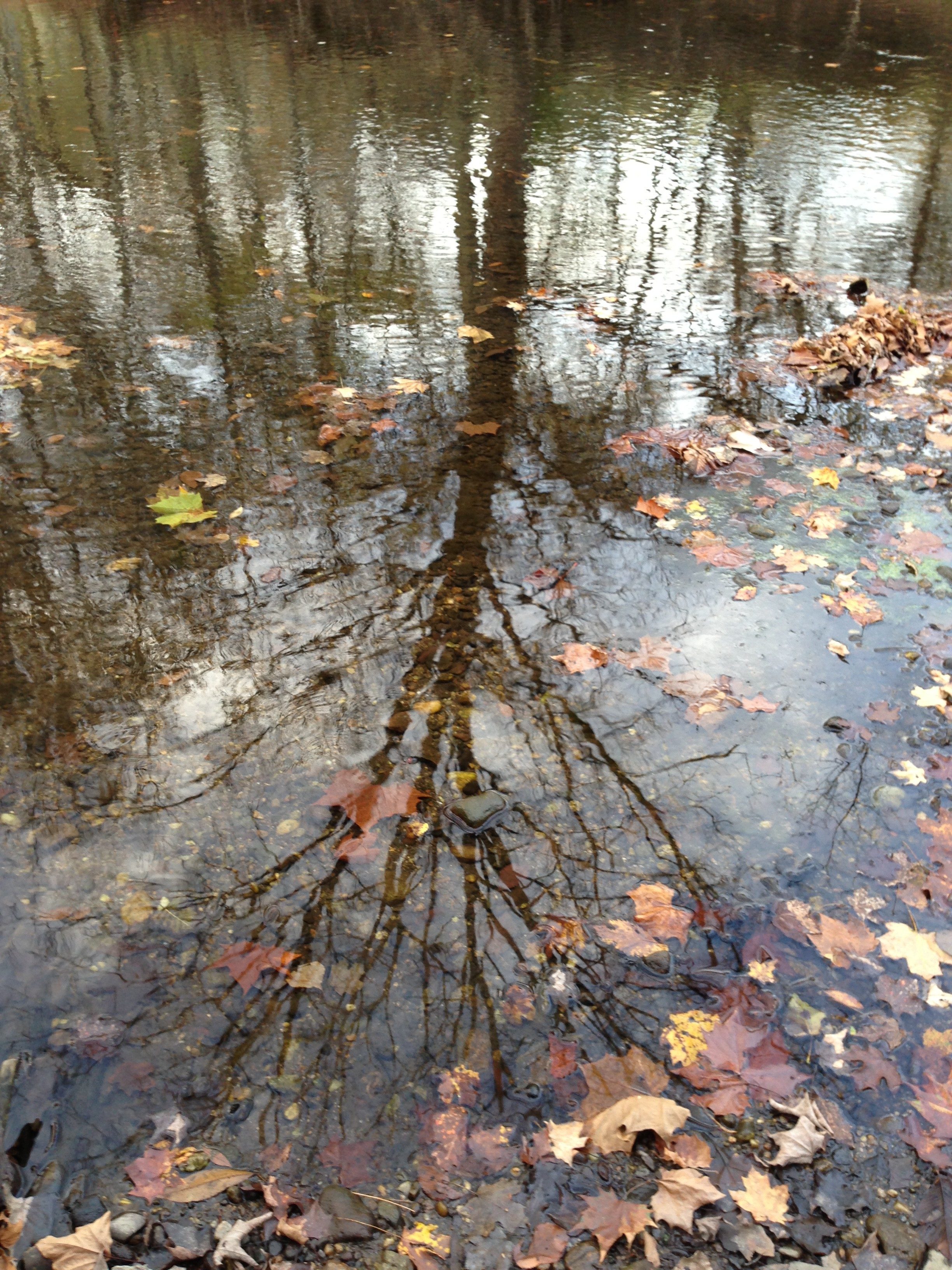 ---
We grow primarily through our challenges, especially those life-changing moments when we begin to recognize aspects of our nature that make us different from the family and culture in which we have been raised. 
— Caroline Myss