Shamanic Healing Workshops:
I teach shamanism from a completely practical standpoint. I see the study and practice of shamanism as a framework from which to live a whole and meaningful life, not an esoteric study into ancient society. Shamanic skills, beliefs, and healing techniques have (fortunately for us) been preserved on this planet for over 40,000 years. They are enduring and time-honored and meant to be applied in modern life situations.
If you wish to be added to an email list that will notify you monthly of times and dates of upcoming classes, please click the SUBSCRIBE button at the bottom of this page. If you are interested in taking any of the workshops I am currently offering, please contact me first about times and available space.
The Shamanic Journey
This two-day workshop in core shamanism, typically offered over a weekend, is designed for those who are new to shamanism or are eager to learn how to journey for themselves. No previous experience is required. Throughout this workshop, you will explore various shamanic principles and practices. You will begin by visiting different worlds within non-ordinary reality and experience various journeying techniques with the intention of meeting a power animal and other helping spirits. You will learn how the shamanic journey can be an effective tool for self-healing and greater self-empowerment. You will learn how to perform a power animal retrieval and bring a "cloak of power" from the spirit world to help yourself or others face particular challenges. Topics of study also include power loss and soul loss, dismemberment and re-memberment, setting sacred space and omen hunting.
No date currently planned.
Celtic Reiki
This material is divided across three separate classes and attunements: Celtic Reiki I, II, and III. The twenty-five Celtic Reiki symbols used in the practice are based on the Ogham, (sometimes called the Druid or Tree alphabet), and are apportioned over the three levels. Specific combinations of the symbols are taught to address particular imbalances. Study of Celtic shamanism and faery doctoring accompany the training. You will obtain a Celtic Reiki guide, a power tree and symbol. Those interested in the training should know how to journey and have already completed (Usui Method) Reiki I and II.  Please Note:  I have no Celtic Reiki classes scheduled, but I have trained a few teachers in the CT and NY areas.  If you are interested in Celtic Reiki classes, please contact me for the name of a teacher.
Soulwork Sundays
These workshops are a regular monthly offering. Come for a full day of journeying, ritual, and discussion on a variety of topics. A singular aspect of healing is chosen each month and given concentrated spiritual attention with the help of our spirit allies, the gods and goddesses of yore, and one another. Currently, we are working our way through the virtues.  We have already explored Compassion, Forgiveness, Acceptance, Courage, Faith, Peace, and Gratitude. Through the power of shamanic practice, the aim is to create a spiritual community, in which we help ourselves and each other become more whole and balanced. As Sandra Ingerman says: "It is time for us to stand up and do our spiritual work to shift our own consciousness and perception. It is time for us to stand up together as a global community so that we can create exponential change, which leads to healing for the earth and all of life." Anyone who has taken my shamanic journey class, or who is comfortable with the journeying process can attend these workshops.
No dates currently planned.
Two Year Training in Celtic Shamanism
This training is offered on four three-day weekends that occur over a two-year period.  Application and strong journeying skills are required to qualify.  This training provides a deep examination of Celtic life through a shamanic lens. We will mine and investigate Celtic lore and cosmology, seasonal ritual and celebration; the Celts' reverence for their homeland and the natural world, their dedication to tribal responsibility and a virtuous life; and their powerful and poetic healing and spiritual practices. Self-study and healing is emphasized as well as honing skills to work in the aid of others. Self-study will include, but is not limited to, shapeshifting, dismemberment, death without dying, protection of power, and emotional clearing (alchemy). Skills training will entail curse unraveling, depossession, extraction healing, psychopomp, power and soul retrieval. We will explore the impact of time and place through the exploration of karmic, ancestral and ethnic or historical influences to human experience and suffering. We will also visit various timeless realms within the Otherworld, such as the faery kingdoms, the mystic sea, and the land of the dead. Lecture and journey time will be reinforced by a number of rituals, creative exercises and healing ceremonies.
June, 2022–October, 2023 in Craryville, New York
This program is full.
Seven Celtic Tales and How We Live By Them
The ancient Celts were keen observers and students of human nature. They pondered what it was that life required of them, and practiced ways they could respond with courage and wisdom. The Celtic stories observe, instruct, warn, and bemoan human frailty and misguided behavior, as well as celebrate, praise and extol the grace and potential of human strength and valor. We live these tales whether we want to or not. We see our own experiences in the misfortunes of these characters. We are inspired and uplifted by their sacrifice and wisdom. They reflect life as we also have lived it, and suggest a life we long to be capable of living. The tales we will explore are: The Nine Waves, Oisin in the Land of Youth, Deirdre of the Sorrows, Boann Becomes the River, Emer and the Women Who Loved Cuchulain, Manannan's Call to Cormac, and The Birth, Death, and Rebirth of Lleu. Anyone who has taken my shamanic journey class, or who is comfortable with the journeying process can attend this workshop.
No date currently planned.
Write Like a Bard: Mining the Stories That Live Inside You
As both a writer and a shaman, I've developed and learned a number of techniques for locating storylines, characters, themes and inspiration for my written work. This workshop will help you to discover how the shamanic journey can be an invaluable tool for creating meaningful stories, inspiring characters, scintillating dialogue and vibrant settings. We will go to some unusual places to gain insight into the stories that long to be told and the characters who long to tell them. Writing shamanically encourages surrender and allows us to set free the "voice within". We will make use of the tools of the Celtic bard who journeyed into the land, the sea and the sky to locate stories that were waiting to be told. We will dabble in various genres and explore different story components. Our days will consist of shamanic journeys, group discussion, ritual, writing exercises and creation time. Saturday evening session is a writing clinic, devoted to sharing and critiquing each other's writing. You may also bring a work in progress. (We will follow compassionate and supportive critiquing principles. Subjective remarks must be supported by the text.) Anyone who has taken my shamanic journey class, or who is comfortable with the journeying process can attend this workshop.
No date currently planned.
Celtic Shamanism: Rituals, Myths and Journeys for Reclaiming Your Sovereignty
This course, presented through the Shift Network, uses as its foundation the Celtic Wisdom Wheel, which helps to unveil and break through the core challenges of living an honorable and meaningful life. You'll learn the traditional Celtic ways of seeing and being in the world—rituals steeped in gratitude, generosity, courage, and wonder — offering a medicine to bring you back home—to your true Self, your sovereignty, and a life rich with a deep connection to the natural world and the sacred. Sovereignty means being in right standing with the Earth, the Heavens, and your own soul. The demands of modern life and the chaos of the greater world can often cut you off from your soul's deep knowing and your connection to the sacred — which this course is meant to heal and restore. Seven modules and supporting materials, interviews, and transcripts are provided. You can take the course at home at your own speed.
To register or learn more, click here.
An Introduction to Celtic Shamanism
This workshop will lead you into the hollow hills, the icy sea, and the splendor of the sky, as they once were experienced by the ancient Celtic races. Through discussion and shamanic journeying, we will unravel their unique and poetic vision, their wild and courageous heart, and their deep reverence for the natural world, both seen and unseen. We will learn how to access, for purposes of divination and wisdom gathering, the Otherworld, and locate our spirit allies there. We will try our hand at shapeshifting, omen hunting and love-talking to nature. We will make power bracelets and bring back a cloak of power from the Otherworld. We will swim with the salmon and run with the deer, as the storied Fianna once did. We will ignite, align and draw inspiration from the three cauldrons of warming, motion and knowing. We will explore the Celtic Medicine Wheel, Samhain and the dark time of the year, the spiritual intention of ordeal, and the transmigration of the soul.
No date currently planned.
Celtic Virtues to Cultivate Lasting Peace
This 10-week course, available through the Shift Network, examines the ways in which life and nature can test our resolve, while teaching us ways to live with more strength and intention in the world.  Following the perspectives and practices of the ancient Celts, we undertake a study to thrive better in current times, by exploring the virtues of Courage, Presence, Gratitude, Joy, Humility, Wisdom, Compassion, Generosity, Surrender, and Peace, examining how the elements within us can be harnessed and balanced, and practicing ways of achieving greater self-insight and honesty.  Our journey through the Celtic way of seeing and being is enriched with Celtic stories, luminaries and sacred trees. You can take this course at your own pace. Ten modules and supporting materials, interviews, and transcripts are provided.
To register or learn more, click here.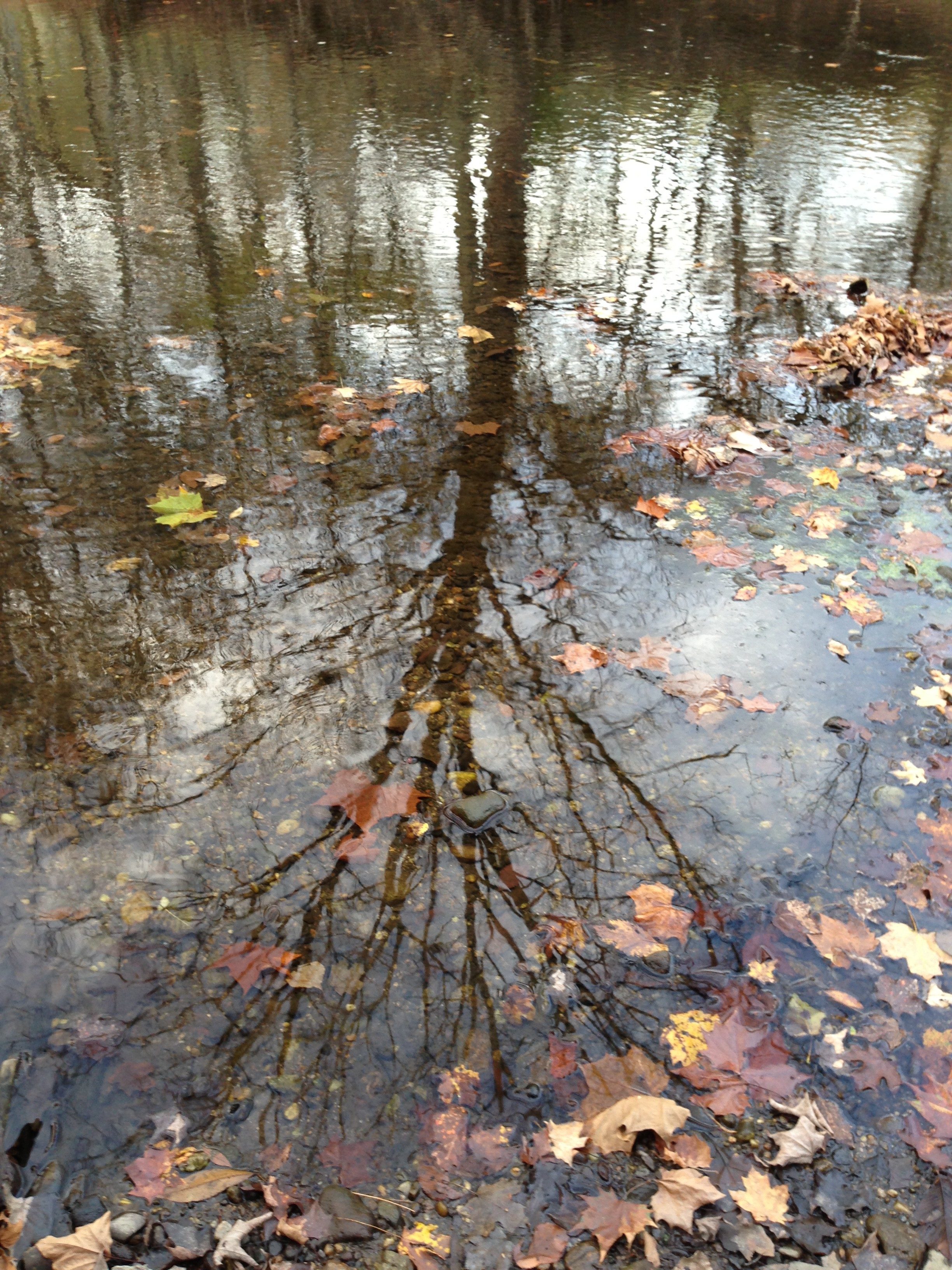 ---
We grow primarily through our challenges, especially those life-changing moments when we begin to recognize aspects of our nature that make us different from the family and culture in which we have been raised. 
— Caroline Myss